Moet Abebe has responded after she was called out for saying that she's not sure she'll get married as she sees it "fraud".
The media personality also added in the controversial statement that she's in a relationship with the "guests" in her room drawer by her bedside.
She took to her Instagram page to an open questions and answers session as she revealed shocking answers towards relationships and marriage.
A fan had requested he marries her, but she had turned down his request saying that she's not making up her mind on marriage because it's fraud.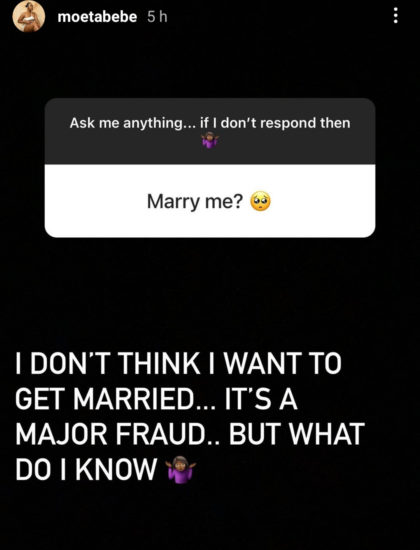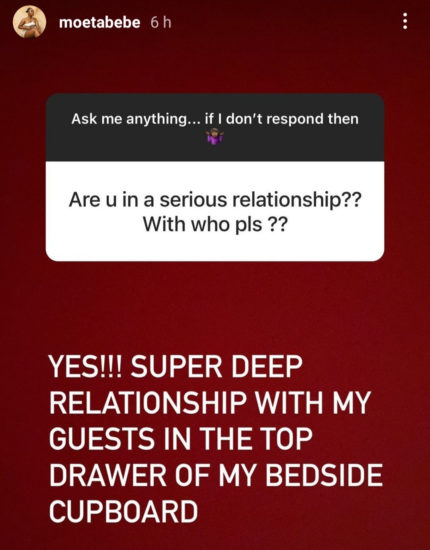 After she was called out, she took to her Instagram Stories to clarify.
She reiterated that she said the chances of her marrying are "unlikely" but that doesn't mean it's 100 percent certain that she'll stand by that decision for the rest of her life.
She explained that she never asked others not to marry.
She added: "You see it as beautiful. I see it as a fraud."
See her full response below.