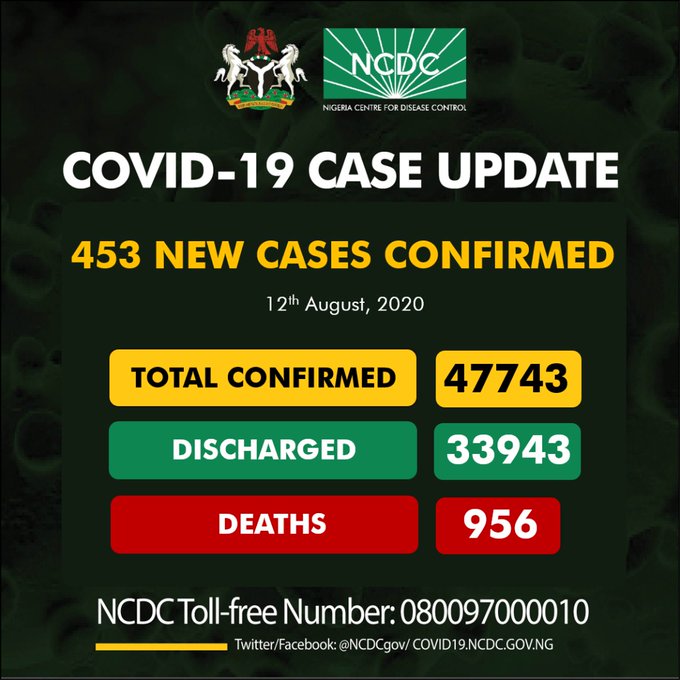 Nigeria has recorded 453 new cases of coronavirus, bringing the total confirmed cases of the deadly virus in the country to 47,743.
The Nigeria Centre for Disease Control (NCDC) made this known on via Twitter on Wednesday night.
The health agency in its report said the new cases were recorded in Lagos, the FCT and 14 other states of the federation.
While Lagos topped the list with 113 cases, the FCT came second with 72 new infections.
Other states with reported cases are Plateau – 59, Enugu – 55, Kaduna – 38, Ondo – 32,
Osun – 26, Ebonyi – 20, Ogun – 9, Delta – 8, Borno – 7, Akwa-Ibom – 6, Oyo – 5 with Bauchi, Kano and Ekiti each having 1 case.
On a positive note, the country has been able to manage 33,943 people who recovered from the virus and have been discharged.
Unfortunately, 956 people have died from COVID-19 in Nigeria.