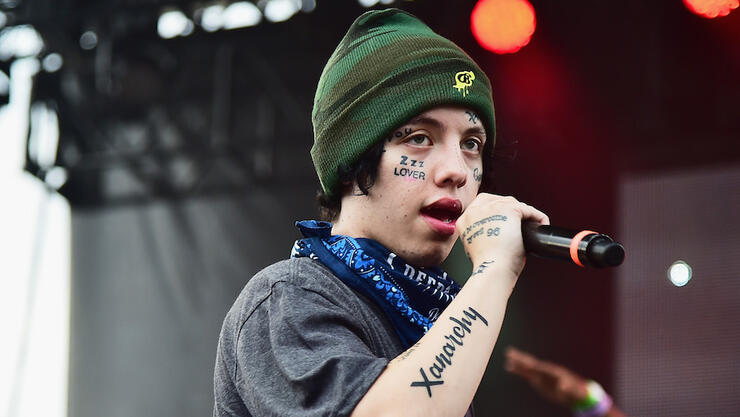 The 22-year-old American rapper, Lil Xan, was reportedly hospitalized over the weekend after fears about the COVID-19 pandemic gave him a severe panic attack.
On Tuesday, the rapper was rushed to the hospital on Sunday while quarantining at his mother's home in Corona, Calif. Xan's mother reportedly called paramedics after she noticed that her son was hallucinating,
TMZ reported.

At the hospital, doctors told Xan that he had experienced a panic attack, in which he then replied that he had little memory of what happened.

As for what might have triggered the panic attack, he said he feels it was caused by anxiety he's been feeling while quarantined at home due to the Coronavirus pandemic.

On Monday, he posted a video montage on Instagram and reflected on the last few years of his life.
He wrote: "Looking back at the last couple years of my life an it's been a crazy ride, can't wait for things to get back to normal tho so I can get back to work!love you guys and hope you all are safe, healthy and happy."