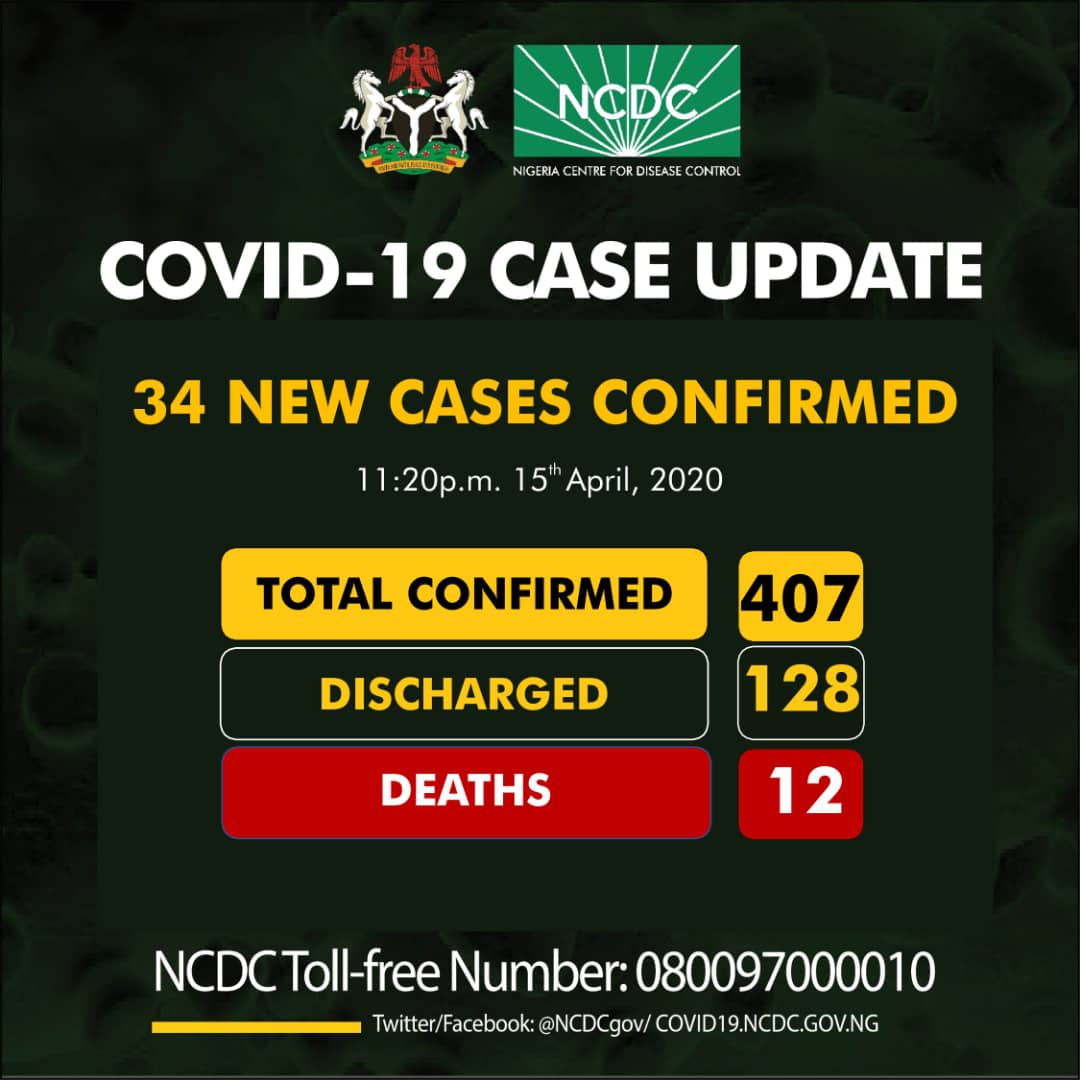 34 new cases of Coronavirus have been confirmed in Nigeria bringing the total number of confirmed cases in the country.
According to the Nigeria Center for Disease Control (NCDC), 18 were in Lagos, 12 in Kano, 2 in Katsina, 1 in Delta and 1 in Niger state.
Nigeria now has 407 confirmed cases of the viral disease with 12 deaths.